Cardi B's major fashion statement at Paris Fashion Week wasn't a simple ready-made mask she slipped on — it required painstaking man-hours and a few stacks to get the final product.
The "I Like It" rapper turned heads Thursday when she showed up at Offset's Paris Fashion Week show showing off a blinged-out mask and plenty of cleavage. Bradley Jordan, the creator of Cardi's CoutureMask, tells TMZ … from start to finish, the mask took his team 36 hours.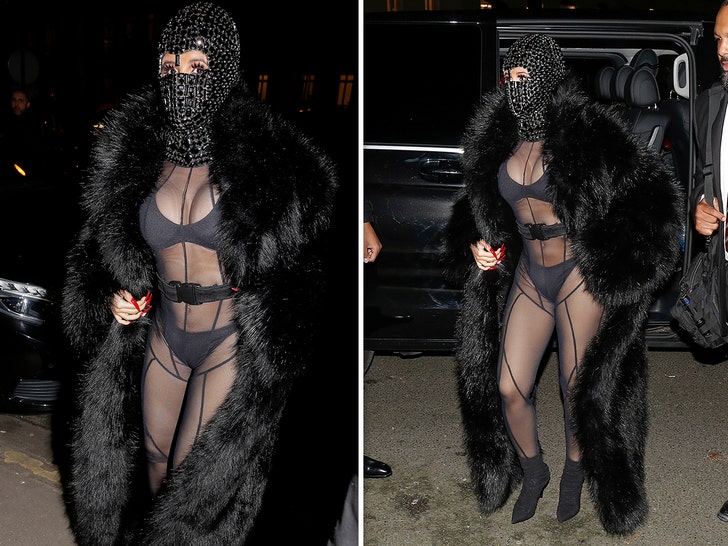 Mega
Jordan had creative control but Cardi did have one specific request — she wanted ample room for her eyes to avoid even the slightest obstruction. The designer didn't want to take chances … after the mask was done, he made an all-important revision to make the eye cutouts even larger. You can see, he left Cardi's eyes plenty of room to shine.